Anaga Pixel
We love pixel art and wanted to build an app that would allow us to create it without being tied to a device or platform, that could be used from any browser or installed for faster access.
We decided to create a progressive web application (PWA) with Vue3 for its power and reliability, with very few third-party modules and vanilla CSS to minimise the amount of dependencies and make it as robust and compact as possible.
For the user interface we opted for a retro and pixelated style, but with a modern and simple menu and tool layout, leaving as much working space as possible for screens of all sizes.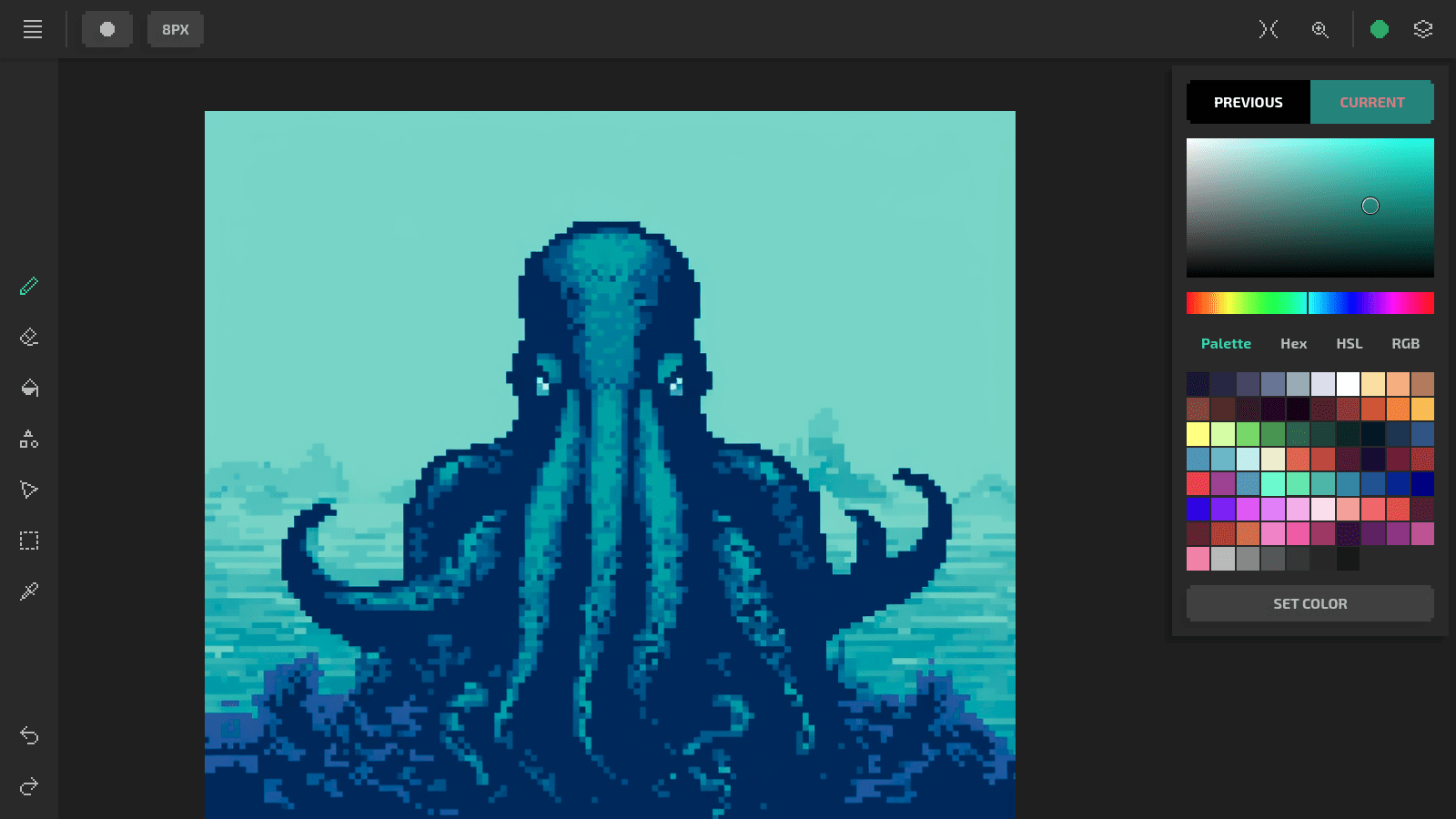 We are working on a lot of features for future versions, such as an animation panel to create small sequences, saving to the cloud and exporting to many more file formats. Contact us
If you need to create a web project from scratch or are looking for assistance with your existing project, feel free to reach out to us at hi@anaga.dev